February 8, 2021
Opening Online Seminar on Security Measures for Public Wireless LANs
In recent years, wireless LANs have become commonplace at home and outside. Wireless LANs are becoming more widespread from the perspective of tourism and disaster prevention. Some of these have insufficient security measures. There are also concerns about cyberattacks using wireless LANs as steppingstones and information leaks.
Under these circumstances, the Ministry of Internal Affairs and Communications (MIC), continuing from last year, will hold an online seminar from Friday, February 12, 2021, where people can learn the latest security measures related to wireless LAN. This year's seminar, entitled Wireless LAN Security Measures You Should Know, will raise awareness about wireless LAN security measures. Accordingly, MIC will start accepting the applications of participants from today.
1. Seminar period
From Friday, February 12, through Wednesday, March 24, 2021
2. Start date of accepting participants
Monday, February 8, 2021
3. Outline of the seminar
This seminar is organized with the themes specified below. Experts will introduce the risks of using public wireless LANs and appropriate security measures in an easy-to-understand video format.
1st: Smoother and More Usable Public Wireless LAN 〈Wi-Fi Technology〉
2nd: Very Dangerous Unidentified Wi-Fi
3rd: Is That Wi-Fi genuine?
4th: Learn about Various Public Wireless LAN Services
5th: Wi-Fi Connection and Encryption Mechanism
6th: How to Use Webs Safely
7th: Protect Important Informations on Your Own
8th: To Use Wi-Fi More Safely and Securely
9th: Latest Trends of Wi-Fi Standards
10th: Three Points Kept in Mind When Using Wireless LANs
11th: Wireless LAN Security from Provider's Viewpoint
*

The 10th and 11th sessions will be open early in March.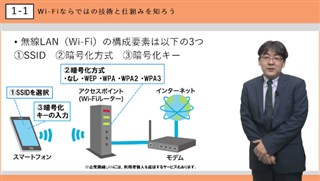 4. How to participate
This seminar distributes video content on a large-scale open online seminar platform called "gacco", which is operated by DOCOMO gacco, Inc.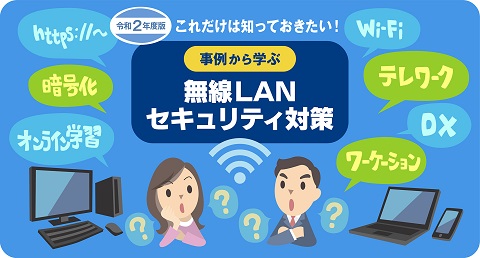 Contact
For further information about this press release, please fill in the inquiry form and submit it to MIC on the website
https://www.soumu.go.jp/common/english_opinions.html
International Policy Division, Global Strategy Bureau, MIC
TEL: +81 3 5253 5920
FAX: +81 3 5253 5924