Collaborating with international organizations, the Administrative Management Bureau (AMB) is working to promote sustainable development, enrich public services based on ICT, achieve efficient administrative management, etc.
OECD, often referred to as "the world's largest think tank," is an international organization established in 1961, with the goals to achieve a) economic growth, b) free trade, and c) assistance to developing countries by providing a forum for free exchange of views and information among developed countries.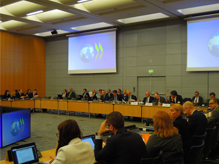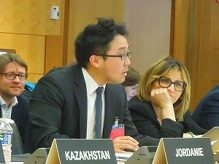 Participation in OECD Working Party of Senior Digital Government Officials (E-Leaders), one of the sub bodies of PGC
ICA is an international organization established in 1968 to promote and facilitate the informal exchange of ideas, knowledge and experiences on the use of Information and Communications Technologies (ICT) in government administrations.
Participation in the Annual Conference of ICA
IIAS is an international research organization that deals with activities related to administrative sciences, from theoretical analysis to practical business.
Participation in the annual IIAS Congress(Japanese only)

※Participation in the IIAS Council of Administration Meeting by Dr. Koichiro Agata Professor at Waseda University, as Vice-President since 2019
※Attendance at the IIAS-Lien 2019 Conference of June, 2019 in Republic of Singapore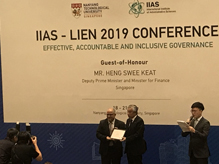 ASPA is an interdisciplinary public service organization established in 1939 with the aims to advance the art, science, teaching, and practice of public and non-profit administration.
Participation in the ASPA Annual Conference